MOE/CMSD82 Community Meeting K-9 Student Progress Reporting, Nov. 28, 2016
(PDF Format Poster)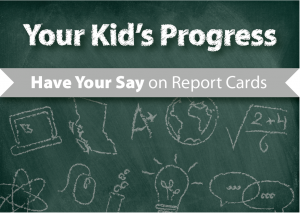 British Columbia's new school curriculum is making sure students are ready to succeed in our changing world. The Ministry of Education wants parents to share how they want to learn about their child's progress from Kindergarten to Grade 9. Together with educators, the government is developing a new reporting approach for students in Kindergarten to Grade 9, to give parents a deeper understanding of their child's progress at school. With new curriculum being implemented in B.C. classrooms this school year, the way student progress is reported must change too.
The Ministry's parent engagement on student reporting will run from October 2016 to February 28, 2017. There will be two primary ways for parents to be involved and have an opportunity to provide feedback on student reporting:
Online Feedback Forum at www.engage.gov.bc.ca/yourkidsprogress/ (information about changes to the curriculum, future of student reporting with a series of questions asking for parent feedback).
Community Sessions in 10 locations around the province including Terrace on November 28, 2016 hosted by Coast Mountains Board of Education School District 82.  The community meetings will be open-house style for the first two hours. Parents and interested community members can come in and learn more, talk to Ministry and school district staff, and then complete a feedback form. The last hour will be a Ministry facilitated design session specifically focused on the future of reporting student progress.
ATTEND THE COMMUNITY MEETING TO LEARN MORE
EVERYONE IS WELCOME!
DATE & TIME:  Monday, November 28, 2016, 5:00 p.m. to 8:00 p.m.
LOCATION:  Northwest Trades & Employment Training Centre,
3120 Highway 16 East, Terrace
(formerly Thornhill Junior Secondary School
https://goo.gl/maps/Mq3pZa8WxeR2)
Pre-registration or RSVP's are not required for the community meeting.
Light snacks and refreshments will be provided.
Please contact Carole Gagnon, CMSD82 Executive Assistant at (250) 638-4401 or carole.gagnon@cmsd.bc.ca, should you have questions regarding the Terrace Community Meeting.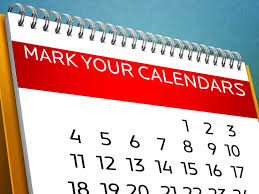 Notice of Aboriginal Enhancement Agreement Public Consultation Meetings, Terrace & Kitimat (PDF Format)
Coast Mountains Board of Education School District 82 is holding a series of Public Consultation Meetings to discuss student learning in our Terrace and Kitimat schools.  Of particular focus will be the success of our Aboriginal learners.
The Public Consultation Meetings will take place as follows:
Wednesday, December 9, 2015 – 6:30 p.m. to 8:30 p.m.
Suwilaawks Community School (Library) – Terrace
Tuesday, December 15, 2015 – 6:30 p.m. to 8:30 p.m.
Haisla Community School (Community Room) – Kitamaat Village
All members of the public are invited to attend.
A summary of feedback received from the Public Consultation Meetings will be provided to the District Aboriginal Education Committee for their consideration and review for the Aboriginal Enhancement Agreement.
For further information or to provide a written submission prior to the meeting, please contact:
Carole Gagnon, Executive Assistant that the Board of Education Office
Tel: (250) 638-4401 or 1-855-635-4931, Ext. 4401
Email: carole.gagnon@cmsd.bc.ca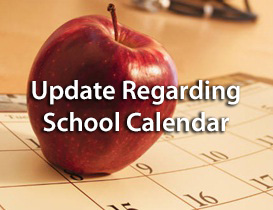 CMSD82 Amended 2015-2016 School Calendar & Backgrounder
CMSD82 Letter to Parents-Guardians re Amended 2015-2016 School Calendar
School districts across the province are involved in calendar amendments related to the new Ministry of Education Curriculum Implementation Plan that has recently been announced.  The Ministry of Education and the British Columbia Teachers' Federation (BCTF), supported by provincial partners in education, announced a plan to support the implementation of the new curriculum.
As part of this plan, school districts have been asked to add 10 hours of non-instructional time to this school year which will reduce instructional hours equivalent to two regular school days.  The time will be provided for teachers to familiarize themselves with the new curriculum and to plan for its implementation in the coming year.
Coast Mountains School District in collaboration with the Coast Mountain Teachers' Federation has selected Friday, January 15, 2016 and Friday, April 29, 2016 as the two non-instructional training days.  Both days were selected with a mind to minimizing the impact on families and student learning.
On November 25, 2015 the Board of Education approved a motion to amend the 2015-2016 School Calendar reflecting Friday, January 15, 2016 and Friday, April 29, 2016 as non-instructional days.  The addition of these two non-instructional days will support Coast Mountains School District's teachers as they learn the new Ministry of Education curriculum.  For clarity, students will not attend school on January 15 and April 29, 2016.  Please view the amended 2015-2016 School Calendar as provided above.
In response to the rapidly changing world that students are entering, the new Ministry of Education curriculum is being redesigned to help teachers create learning environments that are both engaging and personalized for students.  The redesigned curriculum focuses on core competencies, essential learning and literacy and numeracy foundations.  More information for parents can be found at https://curriculum.gov.bc.ca.
We are looking forward to the exciting times ahead in our classrooms as we help our students succeed in this changing world.
Sincerely,
Katherine McIntosh
Superintendent of Schools
Should you have questions or require additional information, please contact Carole Gagnon, Executive Assistant at the Board of Education Office as follows:
Tel:  (250) 638-4401 or Toll Free 1-855-635-4931, Local 4401
Fax: 1-888-290-4786
Email:  carole.gagnon@cmsd.bc.ca
The Hoot Continues …
Students will have an exciting afternoon on Friday, October 30th from 1:15 – 2:30.  We will 'kick off' the hoot with a ghoulishly good performance from our Suwilaawks Choir.  After the short performance students will head off to a variety of events hosted by our teachers, parents and staff.   It will be a very active day and students are encouraged to wear comfy clothing … most of us will be in orange and black.
Check with your child's teacher about treats sent to the school.  While we all certainly love the goodies around Halloween, we also know that we will all be getting a lot of candy on the weekend so we are asking families to send healthy treats to school for Friday or make a donation to the Suwilaawks Cafe (Food Program).
Coast Mountains Board of Education School District 82 is seeking public feedback regarding the 2015-2016, 2016-2017 and 2017-2018 Proposed School Calendars. An all-partner consultative School Calendar Committee was formed by the Board of Education in March 2014 with a mandate to guide the development of an ongoing plan for school calendars over the next three years.
http://cmsd.bc.ca/cmsd82-proposed-2014-2015-school-calendar-feedback-requested/
https://www.surveymonkey.com/s/CMSD82CalendarSurvey
For further information, please contact Carole Gagnon, Executive Assistant at the Board of Education Office (250) 638-4401 or 1-855-635-4931, Ext. 4401.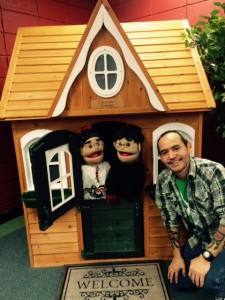 Gigi Ida and Ye'e Sam are welcomed visitors to Suwilaawks Community School.  They are pictured here with Mr. Peal.  Gigi Ida and Ye'e Sam can often be found visiting "Christine's Cottage" located in the school library.  Gigi and Ye'e tell the most fabulous, engaging stories and are always willing to share their knowledge with our students.  We thank them for visiting Suwilaawks and hope to see them both again soon.
Christine Foster's legacy lives on.  Christine's commitment to  engage young  learners in a literacy rich environment was honoured with the grand re-opening of the Suwilaawks library.  "We hope we captured the spirit of Christine.  She was an amazing lady and she will be remembered every time a child flips through the pages of a book in the warmth and comfort of Christine's Cottage ."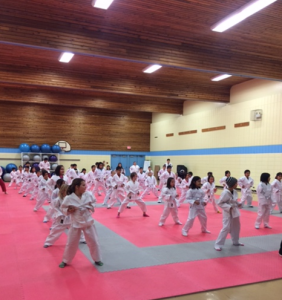 Over 60 excited kids have been enrolled in Karate since November.  Karate is only one of the many after school sports and arts programs offered free of charge through the Suwilaawks "InnerActive" Afterschool Program… With support from RBC, JumpStart Community Partners, Terrace Shogun Dojo, Terrace Youth Sports, the City of Terrace, Kermode Friendship Centre and the Ministry of Education's Afterschool Sports and Arts Initiative … Students have been afforded the opportunity to engage in a variety of programming that promote creativity, encourage passion, and hopefully provide the basis for continued healthy, active living.  Clubs run Monday to Friday  and include cultural fine arts, choir, dance, mini basketball, basketball, floor hockey, indoor soccer, European handball, karate, Kindergarten Club and the very popular Lego Lab.
Click afterschool second set to see programming available.
For the information of parents, guardians and caregivers of CMSD82 students in Grades 4 an
d 7.
The Foundation Skills Assessment is an annual province-wide assessment of British Columbia students' academic skills, and provides a snapshot of how well BC students are learning foundation skills in Reading Comprehension, Writing, and Numeracy.
The main purpose of the assessment is to help the province, school districts, schools and school planning councils evaluate how well students are achieving basic skills, and make plans to improve student achievement.  FSA is designed and developed by British Columbia educators.  The skills assessed are linked to the provincial curriculum and provincial performance standards.
The assessment is administered annually to Grade 4 and 7 students in public and provincially funded independent schools.
FSA 2015 Assessment Administration Dates
Assessment Administration in Schools:
January 12 – February 20, 2015
More information is available on the Ministry of Education's website at:  http://www.bced.gov.bc.ca/assessment/fsa/