Monthly Archives:
December 2013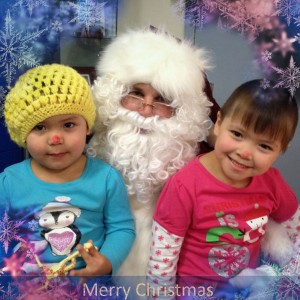 Santa arrived at the Suwilaawks Christmas Bazaar
The entire Suwilaawks community came together to host the annual Christmas Bazaar.   The event raised money to support the Salvation Army, the school food program and to purchase a goat for a family in a third world country.
Laughter and love filled the hallways.
Most Fridays at Suwilaawks round tables are set with black  linen table clothes and strategically placed flowered centerpieces.  Soothing jazz music is played in the background.   'Please' and 'thank-you' can be heard loud and clear over the conversations at the tables.  The fragrant aromas of the served lunches fill the nostrils.   'Breaking bread' together is a great way to slow down and enjoy lunch as a fine dining experience.  Mr. Bartley, Director of Instruction and Ms. Scales, District Principal even put on their hairnets, rolled up their sleeves and served  homemade broccoli and cheese soup … a definite highlight on one of our Fine Dining Fridays.  We would love to have some more parent volunteers to 'serve' the students.